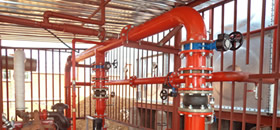 Salvis Trading (Pvt) Ltd t/a Extreme Fire Design Inc. is a fire sprinkler protection installer and maintenance company serving all facets of industries with regards to fire detection suppression and extinguishing systems.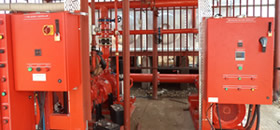 We provide reliable, cost effective Fire Protection and Water Systems, tailor-made for each specific project, and premised on the knowledge and vast experience of our technical team, linked to our ability to effectively utilise the latest available technology.

Extreme Fire Design Inc, provides only the highest quality services and products. Our customers and vendors will know and rely on us as being the expert in our field. Extreme Fire Design Inc, will be the easiest contractor in the construction industry with which to work.